Check back to this page for our seasonal catering items and menus.  The best way to stay in touch is to sign up for our newsletter on the right and you will be the first to know our new items.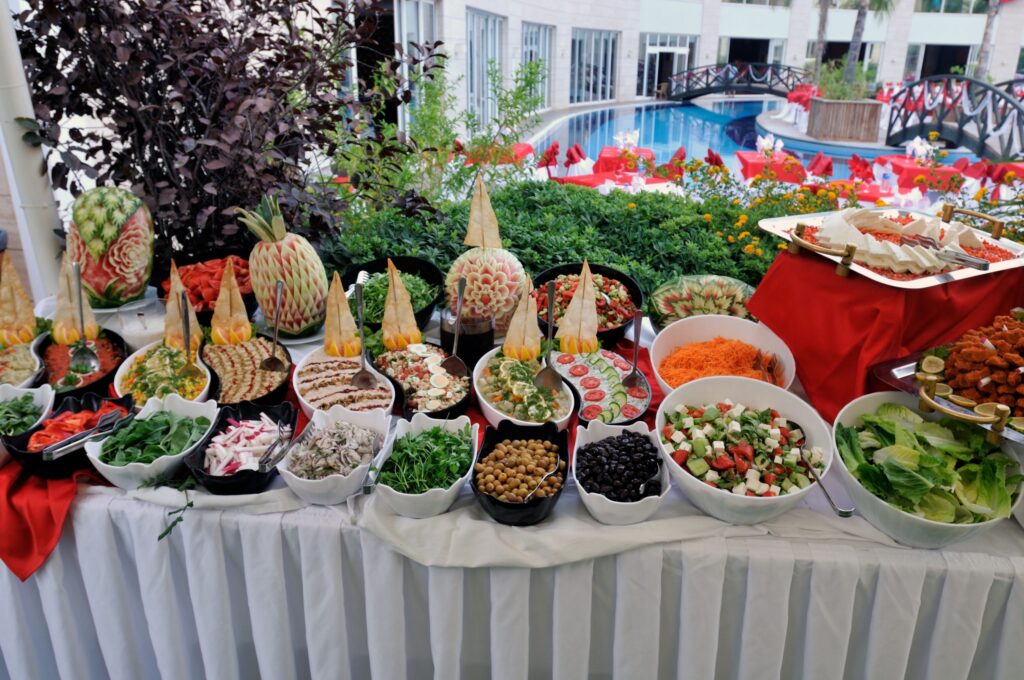 Delivered and Dressed:  We will drop off your food trays, hot and cold buffet, and beverages.  All food is served on disposable executive black serving trays and bowls.  We will bring a paper tablecloth, stainless steel chafing dishes, executive disposable plates, napkins, and cutlery.  Your team will be impressed.
Self Service Buffet: Served in disposable aluminum pans and trays, perfect for leftovers and easy cleanup.  You can either pick it up at any cafe or have it delivered.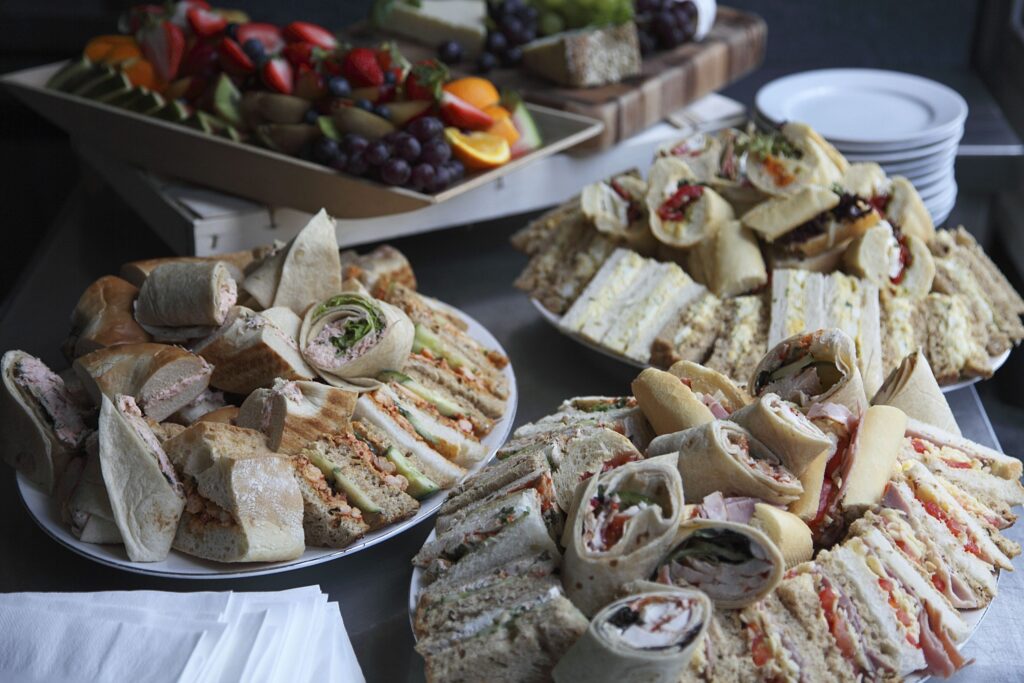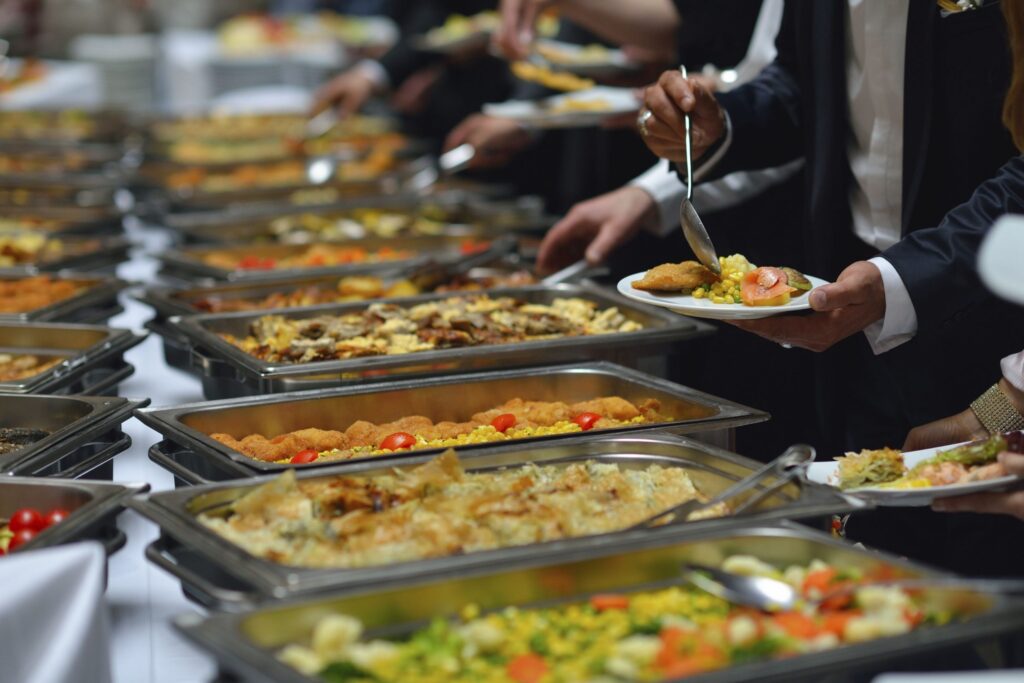 Full Service:  One call handles everything.  Our catering team will setup everything according to your needs.  We bring out the tables, linens, serving bowls, china, silver, and glassware.  If needed, we handle the party tent, dancefloor, theme decor, and bar service.  We will replenish and keep everything tidy until the very end.  Afterwards we will clean up everything.